We' re glad you found us! Here you will find all kinds of information about regeneration-based build-up training. You can find out what this is in this article. And you will also find a few hints which of the already existing blog posts can be particularly helpful for getting started.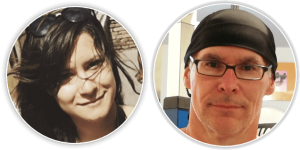 So: A warm welcome! We wish you fun at the myTRS Blog and would be happy if there is something suitable for you!
Julia and Michael from the myTRS team
The myTRS Blog: What is this about?
The name myTRS stands for: "My Training Regeneration Status". So it's about the state your body is in regarding stress or recovery. And not just the body as a whole, but the different muscles.
Which articles are to be recommended for the introduction?
Here are some recommended posts to find your way into the topic: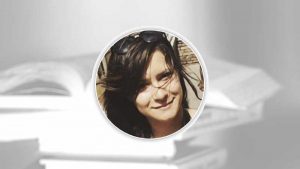 Are there also any scientific considerations?
Julia is currently in training to become a certified fitness and health trainer. The title of her diploma thesis is: "Optimization of the muscle buildup under consideration of regeneration and supercompensation".
Gradually, excerpts from this work will be published here. And of course we will also deal with other sources if they fit well with the topic of regeneration-based build-up training.
myTRS for dummies?
Do you also know the successful book series "for dummies"? What is meant here is not a stupid reader, but the fact that you can "start from scratch": These books do not require specialist knowledge.
We also plan to publish such postings. Not exclusively, but again and again: short and sweet, and easy to read. Just to fly over quickly, that's all.
A web app? What is it?
A web app is an application that you don't have to install: you can simply use it on different internet devices. myTRS was developed as such a web app.
If you would like to learn more about myTRS, we generally recommend the short reviews of the category "website addition". And also the function "All about myTRS" in the web app itself (also accessible without registration) answers pretty much everything you can imagine.
Information on our website
Via our portal www.mytrs.eu you will find further information about the specialisation and orientation of myTRS. Here is a foretaste: