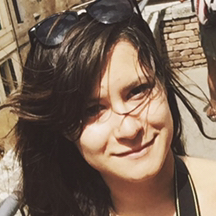 From the point of view of a fitness trainer
by Julia Lipp, M.A., trainer (A-license)

Successful build-up training – is that what you want? If so, then you should read on. Because we have something here that can also help you get more strength, more mass or just better shape. Without exaggerated promises according to the motto "Bikini figure in 14 days" or "20 pounds of new muscles in a month", but: By considering and consistently using scientifically verifiable physiological processes.


Show / hide more text

But one thing is worth mentioning before we get into the topic: The whole build-up training thing is not meant to be detrimental to your health at all. After all, what good are the most beautiful and attractive body shapes if your joints break down in the process? Or if your tendons and ligaments are constantly aching or even tearing? One thing is very clear for you: You are looking for a reasonable, in a sense "sustainable" form of build-up training. Supported by a healthy lifestyle, but in any case without the dangerous game of direct intervention in the hormonal control system of your organism. So: healthy, natural build-up.

And it is precisely at this point that the topic of "regeneration" comes into play. This is because the recovery phase is when the actual build-up takes place following intense training stimuli: First, the microscopic damage and injuries caused by the heavy load are repaired. And after that, that adaptation takes place, which is responsible for the fact that the body of athletes changes: Your muscles adjust to better handle such stresses in the future by increasing their ability to perform. Whether you are specifically looking to increase strength or muscle mass, it is always the phase of regeneration in which this desired build-up effect takes place.

So far, so good. But how do you best use this knowledge in everyday training? Not only is there the question of how soon one should reload a previously trained muscle, but also: What do I do when the day-to-day madness wrecks my plans? When I have to leave the ideal line of my well-thought-out training plan and improvise?

Of course, real professionals know exactly which muscle parts are ready for a hard workout at any time. But what about those of us who do our build-up training as amateur or recreational athletes? We don't have the years or even decades of experience to rely on the instinct that comes from that. We also don't always have a complete overview of when we last exercised which areas and how - and which muscle parts these exercises actually stress.

To enable a way out of this dilemma, we have developed myTRS. The name stands for: "My Training Regeneration Status". Let this web app offer you ideas on how you could design your workout today! Get answers to questions like ...

Status: Which areas of my body are currently in which condition?
Overview: Which muscle parts are ready for training again? Which ones should still be spared? Which ones would training be possible at if you really wanted it?
Preview: For which muscle parts does full recovery take even longer, and for which should a training stimulus be set again soon?
Review: What have I trained so far? What weights have I used?
And additionally: What do my training partners actually do in the meantime?

You see: simple questions from the everyday life of athletes, but which are often anything but easy to answer. Get inspired by myTRS' suggestions – and then decide for yourself what you want to make of today's training day!